Our Process
We create simply beautiful websites. We make them affordable. We make them easy to update and manage.
Engage your audience– Connect with them – Grow in your market
Learn More
These are the most common types of websites but don't think you are limited to just these. Reach for the sky!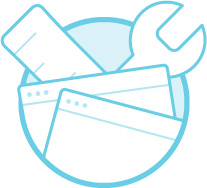 Brochure Website
Brochure websites can be a great way to start attracting new customers. These websites are normally only 1-3 pages and serve as an information board, much like a printed brochure.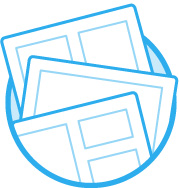 A CMS (Content management system) is for people/businesses that need more information on their website and the ability to keep content up to date. A must if you want to run a blog.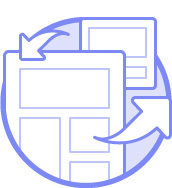 If you have something to sell then you need an online shop. We harness the power of WordPress and WooCommerce to build you a feature rich website your customers will love using.
Responsive Web Design
We offer a web design service for small and medium sized businesses. We have also worked with Start Ups and Charities. We build websites to cater for your needs, working closely with you all the way to ensure you have the perfect solution.
Social Management
Social Media is a must for businesses now and although most of them are free to use it can be very time consuming and expensive (employing someone to monitor it). Why not let us monitor your Social Media channels for you.
Graphic Design
We offer a custom graphic design service, creating graphics for clients websites or for print. We have partnered with some of the best printers in the country to ensure that your product is not only well designed but professionally finished.
We work with some of the best 3rd party integrations around to build you a website that will work for you.
Use Infusionsoft to map out each step of your sales and marketing strategy and automate repetitive tasks like follow-up. With Infusionsoft, you can nurture leads, scale personal relationships with customers, and so much more.
WordPress is a free and open-source blogging tool and a content management system (CMS) based on PHP and MySQL. Features include a plugin architecture and a template system. WordPress was used by more than 23.3% of the top 10 million websites as of January 2015. WordPress is the most popular blogging system in use on the Web, at more than 60 million websites.
Social Networks
Leveraging the power of content and social media marketing can help elevate your audience and customer base in a dramatic way. It's vital that you understand social media marketing fundamentals. From maximizing quality to increasing your online entry points, we will help build a foundation that will serve your customers, your brand and — perhaps most importantly — your bottom line.
Don't be shy. Get in touch.
If you are interested in working together, send us an inquiry and we will get back to you as soon as we can!
Contact Us